Joao Teixeira de Faria known as John of God
Joao de Deus known by all as "John of God" has probably become the world's most documented and respected Spiritual Healer and Psychic Surgeon, he works his miraculous cures in the full glare of publicity. The decision to invite and welcome the world's media to witness Joao's work is a deliberate policy made by Joao and The Casa hierarchy, because of the many attempts over the years to discredit him as a fraud.
Joao is a very likeable man who came from humble beginnings, he was born during the war in 1942 and from boyhood he has devoted his life to helping others. For the last 30 years his life's mission has been to heal people who are sick in the mind, body or soul (often called the spirit). It is extremely important to remember these three levels of healing. People can be disappointed when they do not get an instant physical cure, but everyone receives healing from Joao on at least one level. They may leave with improved physical health and this may continue after they return home, or they may feel sane and normal for the first time in years, or they may have their own belief system
restored and reinforced after years of doubts.
Joao sees every single person who attends The Casa on Wednesday, Thursday and Friday each week. Nobody is turned away, Joao will work on until the very last person has been seen. Brazil is a Catholic country, and at the Casa there is evidence of the influence of The Catholic Church everywhere, but there is absolutely no discrimination on religious or ethnic grounds. Every person who makes the journey will be made welcome and feel loved. In plain English Joao is an accomplished Trance Medium, he willingly allows his body to be incorporated by various eminent Doctors and Surgeons who are now in the spirit world, these are called "Entities" . Joao is incorporated by just one Entity at a time, but is able to work with over thirty Entities who were specialists in their field on the earth plane. Joao whilst incorporated can carry out visible (i.e. surgery with a scalpel) or invisible surgery, the visible surgery is performed without anesthetics, there is no reported pain and minimal bleeding. It is your individual choice whether to have a visible or invisible operation, but Joao will only perform visible operations on persons aged between 18 and 53, and he seldom performs visible operations on people in wheelchairs. He really is a humble Gentleman in the truest sense of the word. When asked he says "It is not me that cures, God is the Healer, I am simply the vessel" This is a totally convincing argument when you witness the range and spectrum of his healing whilst in Entity, I for one am a true believer.
The Casa de Dom Inácio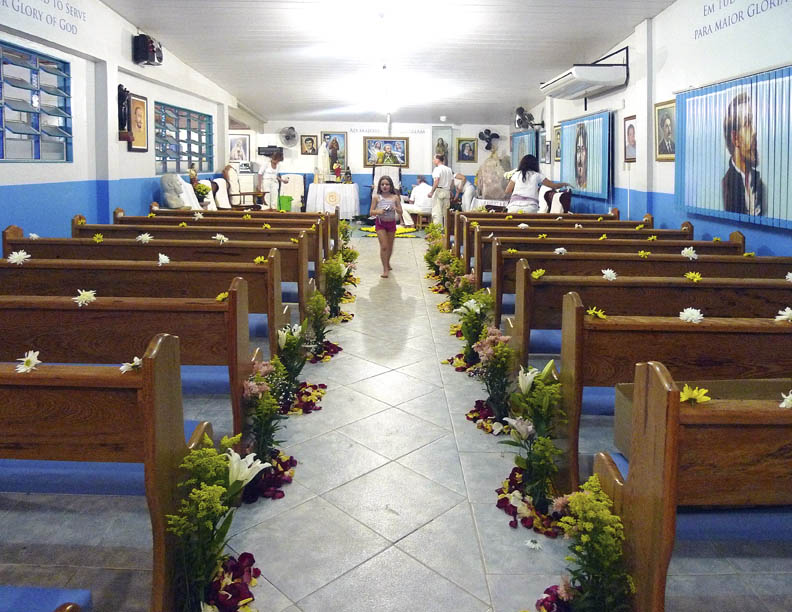 Official Casa Photographer Karen Kleffler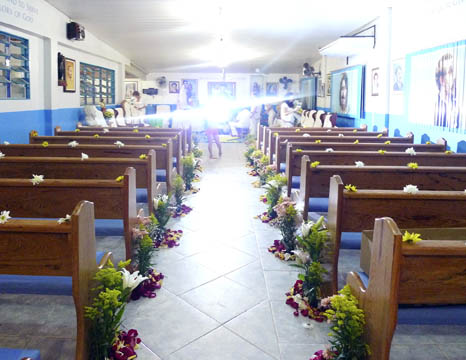 Notice the intense energy in the room when the photograph above was taken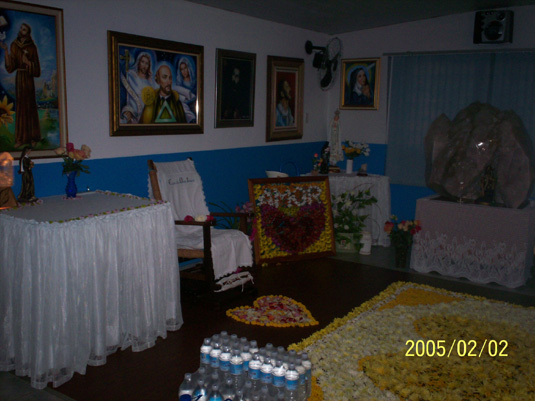 .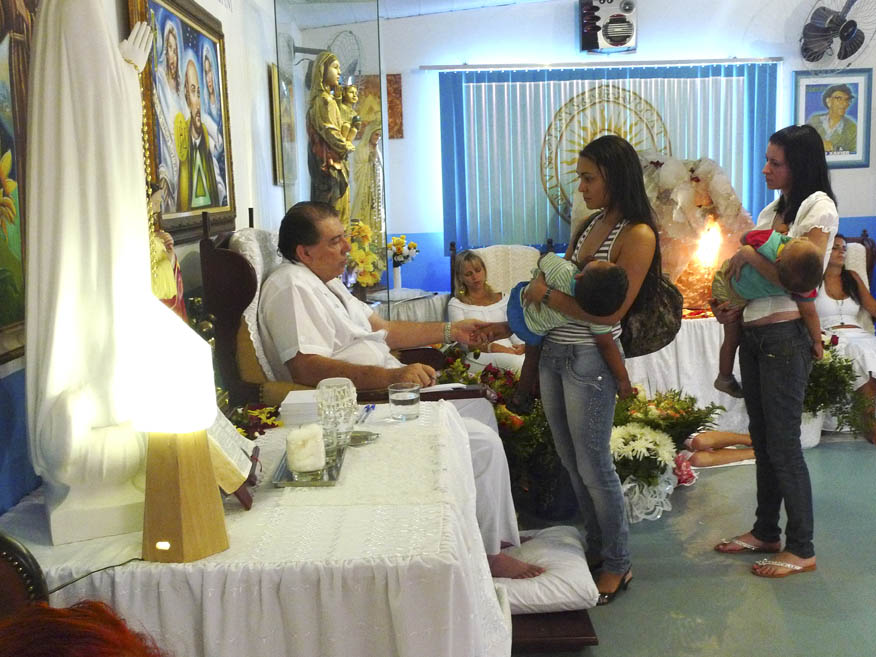 Notice below the energy created by the entity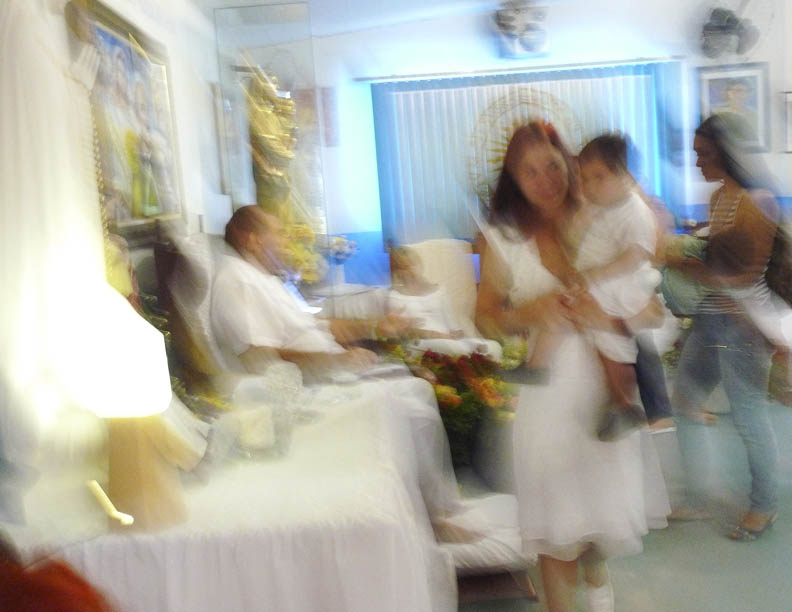 View the grounds around the Casa simply click on the video.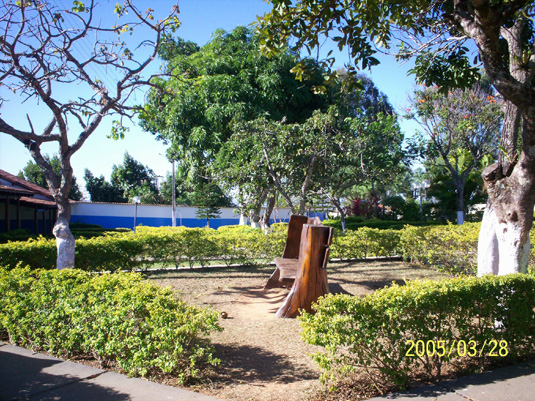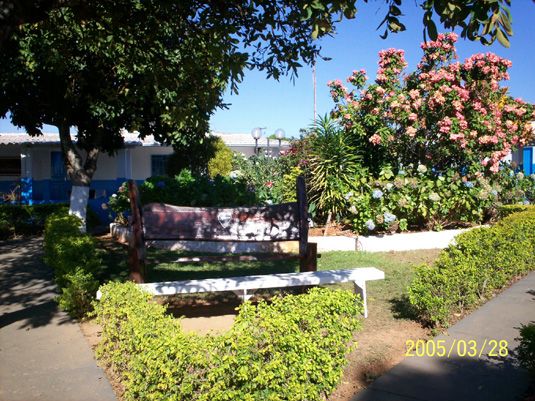 Main Hall of Casa de Dom Inácio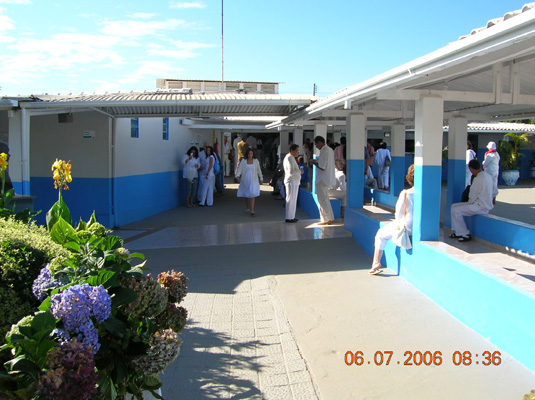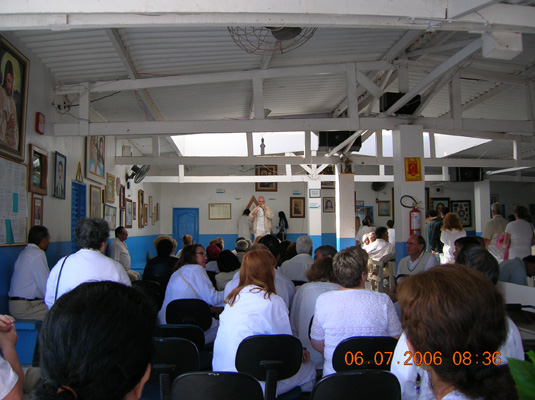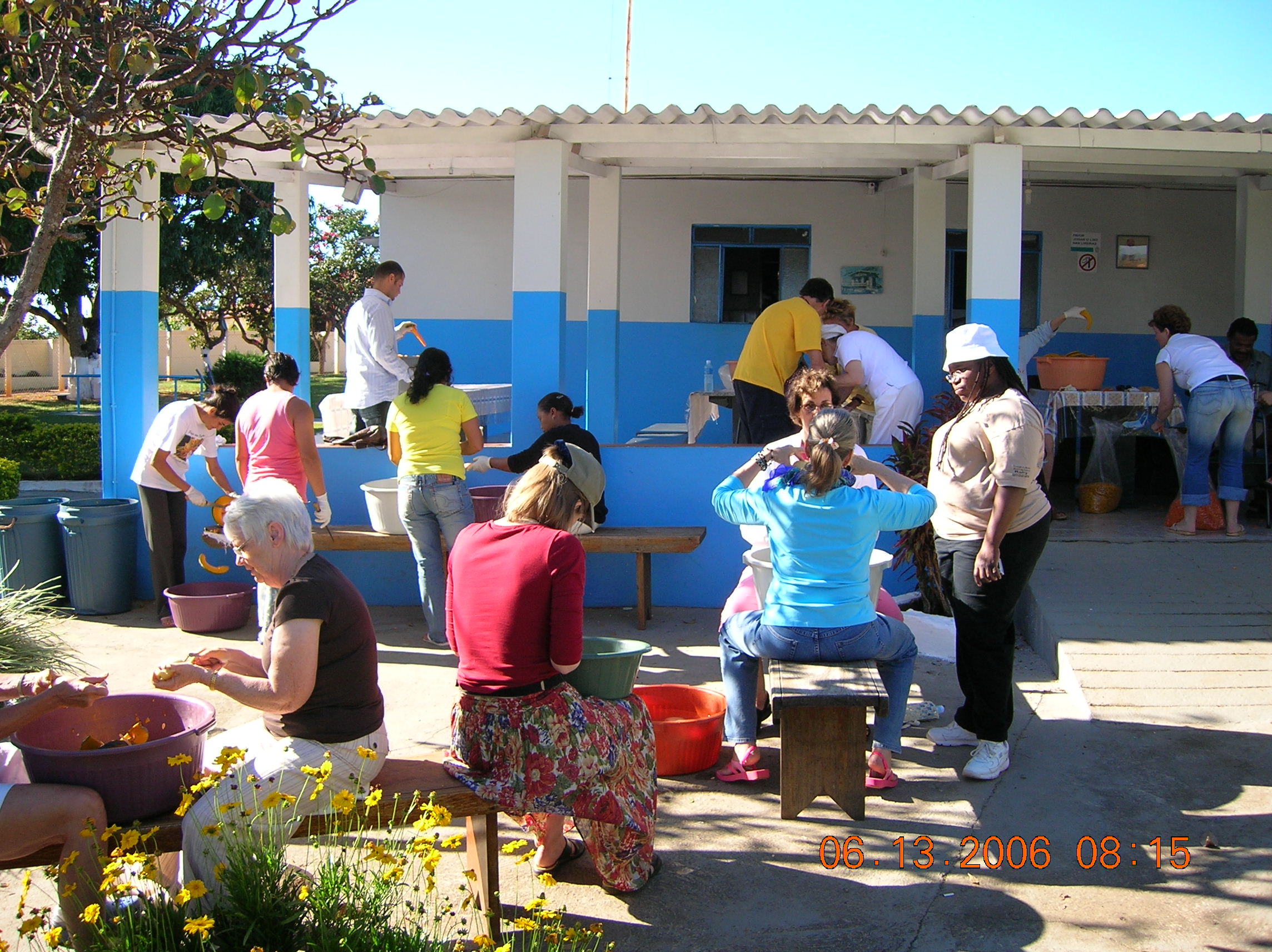 Workers and volunteers in preparation of the soup that is served at Casa de Dom Inácio